Aureleo Rosano Gallery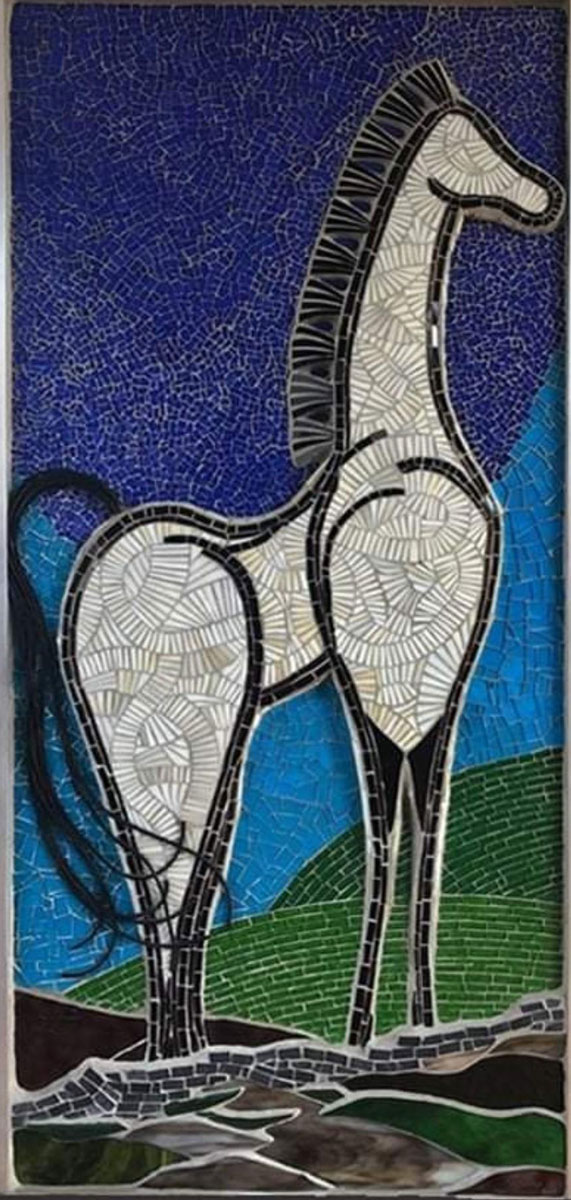 "Mosaics were my first major interest in the visual arts. When just a kid, I used almost anything available … pebbles, seeds, feathers, bits of glass, as mosaic material. Gluing these little things together on a piece of wood, I would create a picture, a design or a pattern. Later in life, I learned of that exquisite Italian glass being available in so many colors and varieties. One might think about a large glass or ceramic vessel and how fragile it is. Now consider the fragments of that jar or pot and recognize how durable those pieces are. It is that beauty and lasting quality that continually attracts me to glass mosaics."
Born May 29, 1939 in New Britain, Connecticut to Sicilian parents. Emphasis in schooling on sciences and mathematics. Self-taught in the visual arts. In 1960, left New England for the sunshine and new frontier of Tucson, Arizona where I now live. In Arizona, I worked as a dishwasher, house painter, copper miner, apartment owner-manager, and test engineering officer at Hughes Aircraft. I became a steamfitter in 1973 after completing 5-yr apprenticeship. In 1976, founded a control systems company, in competition with Johnson Control and Honeywell. Interest in mosaics and sculpture began in childhood and continues to the present."

All of Rosano's works in Toscana's Fine Art Gallery are now for sale!
Below is a small sample of what's showing in the Gallery. Come see these wonderful mosaics before they're gone!