Five Weeks Wednesdays testing situations
Hi Linda. You want the other class. This one is just for testing purposes.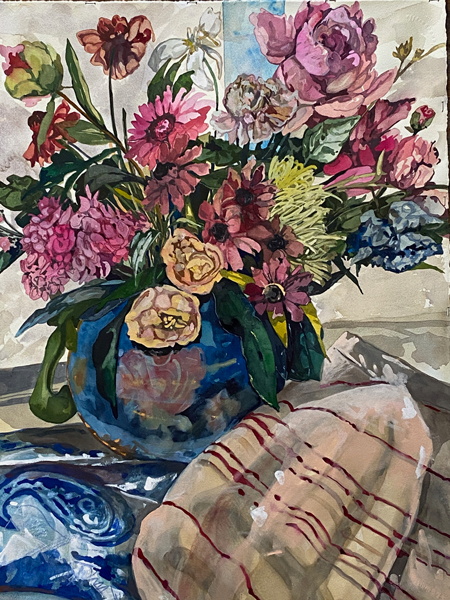 Five Week Watercolor Class
With Diane Meyer

Wednesdays
September 14, 2022 through October 12, 2022
12 p.m. to 3 p.m. each Wednesday
$275.00 per person
CLASS DESCRIPTION:
This watercolor class is designed for students at any level of experience and proficiency with the medium. Everyone is welcome!
We'll explore basic materials, techniques, and development of students' personal style. We will discuss compositional elements, mixing colors and properties of watercolor pigments. We'll explore application methods, developing subject matter and genres, and refine our observational skills. If you are a beginner who has always been curious about watercolor, or a well-seasoned painter, come and join us for this 5 week series where we'll have fun and make beautiful paintings!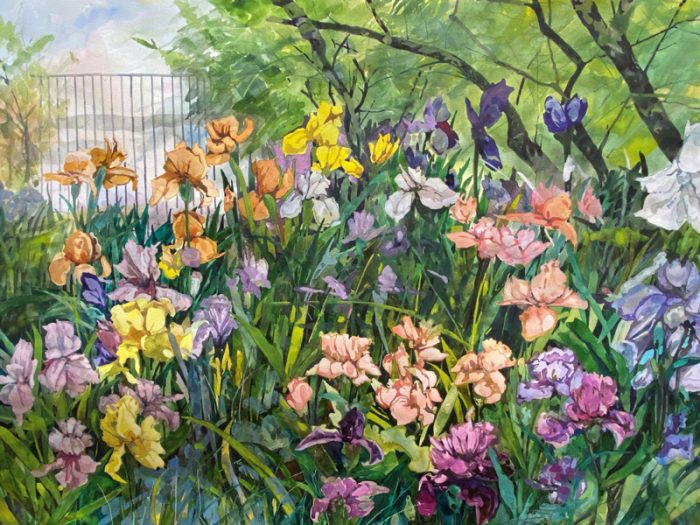 We'll have an opportunity to paint from life, we'll discuss the tendencies of the water and ways to control how the water serves our paintings as it combines with paint and paper in exciting ways. For students with some experience we'll strive to push past limits and blocks to increase confidence and individual voice within your work. Though certain points of technique will be shown or demonstrated, bear in mind that this is a working studio class that offers experiential rather than simply observational learning.
Limited to 10 students. All levels of experience welcome.
If you have been fully vaccinated you are not required to wear a mask, but it is recommended.
See Adult Class Terms and Conditions. This contains our Attendance Policy, which we are enforcing effective January 01, 2022.
[et_lb_button color="blue" size="small" url="https://www.toscanastudioandgallery.com/adult-art-classes/" window="off" align="center" css_class=""]Back to Adult Classes Page[/et_lb_button]
---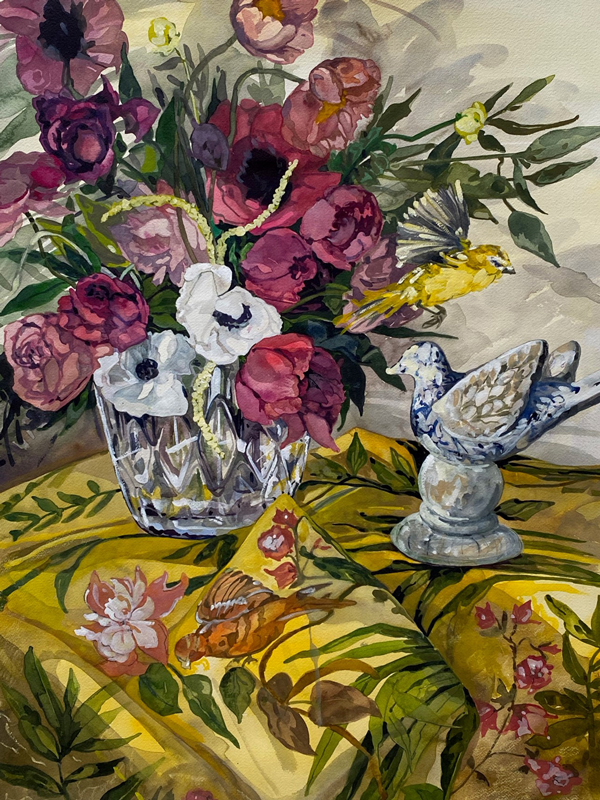 Diane Lucille Meyer, PhD
Diane has been a professional artist and fine art educator since 1975. Her watercolor paintings are exhibited nationally and housed in over 25 distinguished corporate and museum collections. Having taught art at Pima Community College since 1983 Diane has also offered watercolor workshops throughout the southwest. Diane received her doctorate in psychology from the Institute of Transpersonal Psychology with a specialization in Creative Expression. Her dissertation research focused on transformation through the creative process and she continues to explore watercolor as a transformative medium. You can view her work at her website.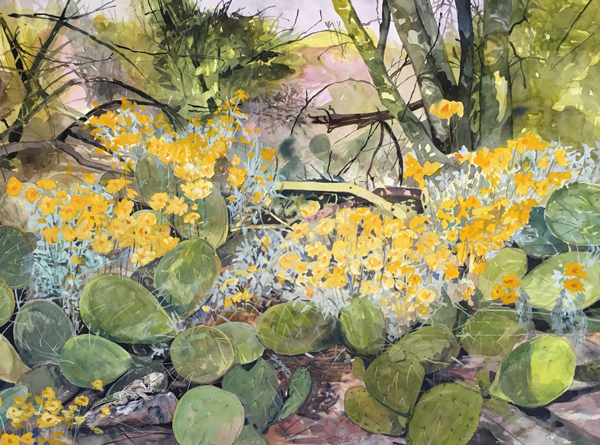 Wednesday afternoons testing


August 29, 2023




1:30 pm - 1:50 pm

Testing hooks since update


July 1, 2023




4:30 pm - 5:30 pm
We're sorry, but all tickets sales have ended because the event is expired.